FIRE WASH Manual Liquid Starter Kit
Item number
Safely and effectively removes toxins, hydrocarbons and other contaminants from your personal protective ensembles.
Product Description
Manual hand/foot pump
5 Gallons Liquid Fire Wash
1 Gallon Fire Spot
User Kit
Installation Kit
---
Fire Soaps Manual Liquid Hand Pump

Hand operated pump to dispense detergent, sanitizer, or other chemical into laundry machines
For use with only liquids
Each pump press delivers 2 ounces (60ml) of product
Pump automatically maintains its prime for future use
Easy to mount – 3 screws
Includes pump assembly, mounting hardware, 8' plastic tubing, ceramic weight and foot strainer
Easy to service – flush with warm water
Individual components in the pumps are replaceable
1 year warranty against defective material and workmanship under normal use and service
Fire Wash™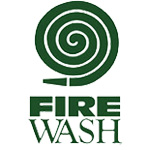 Fire Wash™ safely and effectively removes toxins, hydrocarbons and other contaminants from your personal protective ensembles. Fire Wash™ Liquid is packaged in convenient 4 x 1 gallon cases.
Fire Wash™ was specifically developed to effectively clean any PPE ensemble, i.e., Bunker and Turnout Gear (PPE's). However, Fire Wash™ is gentle enough to also clean your station wear.
Fire Wash™ is industry tested and safe to use on all outer shell fabrics, reflective trims, hardware, knee pads, suede, leather, Arashield, Moisture Barriers, and Thermal Liners.
Fire Wash™ will not degrade the reflectivity of the reflective trim nor will it corrode your gear's metal hardware, i.e., metal snaps, clasps and zippers.
Eco-Friendly – 100% Biodegradable.
Fire Spot™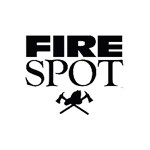 Fire Spot™ is a specially formulated dual action pre-spot treatment for all Bunker, EMS and PPE Outer Shells and Thermal Liners.
Fire Spot™ provides superior stain removal, helping to remove all types of difficult stains i.e., grease, oil, soot, tar, petroleum, etc.
Fire Spot™ penetrates all types of stains.
Fire Spot™ is not recommended for use with Moisture Barriers since it can degrade the adhesive quality of the seam seal tape.
Eco-Friendly – 100% Biodegradable.
As a precaution it is recommended that safety glasses and protective gloves are worn when working with Fire Spot™.
User Kit
(Spray Bottle for Fire Spot, Spatula & Nylon Brush)
About Us
Defensive Solutions Corp. supplies anti-bacterial and sanitizing products that are ideal for use in Institutions (Hospitals and Other Health Care Institutions) and Non-Medical Facilities (EMS & Fire Facilities, Emergency Vehicles, Ambulances, Police Cars, Police Stations, Municipal Government Buildings, Schools, Bathrooms, Showers, Locker Rooms, Exercise Equipment and Training Facilities). All of the products are alcohol-free, kills 99.9% of germs and bacteria and when used properly are proven to significantly reduce the chance of cross contamination from: MRSA, Pseudomonas aeruginosa, Trichophyton mentagrophytes, Influenza A Virus, E. Coli, HIV-1, Hepatitis B and Salmonella. The active ingredients in our sanitizing products have been proven to kill bacteria and protect against cross contamination from both Gram Negative bacteria and Gram Positive bacteria
Defensive Solutions Corp. has also created Fire Soaps™, a line of detergents to effectively and safely clean bunker gear. All of our products are easy to use, Eco-Friendly and surpass all NFPA 1851 requirements regarding cleaning detergents. Fire Soaps™ is specifically designed for use with all PPE ensembles, i.e., Turnout Gear, Wildland, Industrial and Aviation Fire Fighting Apparel, Fire Fighting Ensembles (FFE's), Fire Protective Garments (FPG's) for shipboard personnel and Proximity Suits.
All products are proudly made in the USA.
Sizes
Weight - 12lbs
Dimensions - 12 x 12 x 8 in